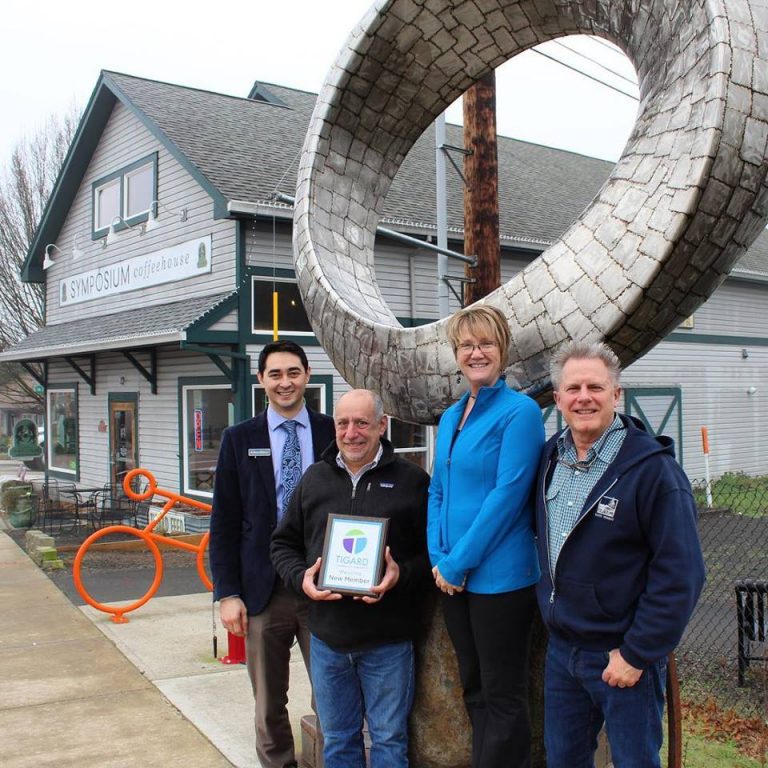 Would you like to help us purchase Mobius, currently art on loan next to Symposium? The TDA is starting a community campaign to do just that! We need to raise $15,000 to make this happen. So far we have $2,750 committed, so we are almost 20% there!
Be a part of something bigger than yourself and help keep an iconic piece of art in downtown Tigard!
There are many levels to participate and your donation will be tax deductible as the TDA is a 501(c)3 non-profit. Contributions over $100 will be recognized on a stainless plaque. Our mission is to represent the interests of Downtown Tigard stakeholders to guide the changes needed for a vibrant and thriving Downtown for the benefit of the entire community.
---
Mobius Donation Options
I would like to make a donation in the amount of:
I would like to designate this donation to a specific fund
Corporate Sponsor:  $2,500

Art Advocate:  $1,000

Art Supporter:  $500

Art Patron:  $250

Palette:  $100

Friend of Artists:  $50

Community Supporter:  $25

Art Lover:  $10
I would like this donation to automatically repeat each month
Tribute Gift
Check here to donate in honor or memory of someone
Donor Information
First Name:
Last Name:
Email:
Please do not display my name publicly. I would like to remain anonymous
Phone:
Employer:
Check here if your employer matches donations
Donor Address
Address:
City:
State :
Country:
Postal Code: