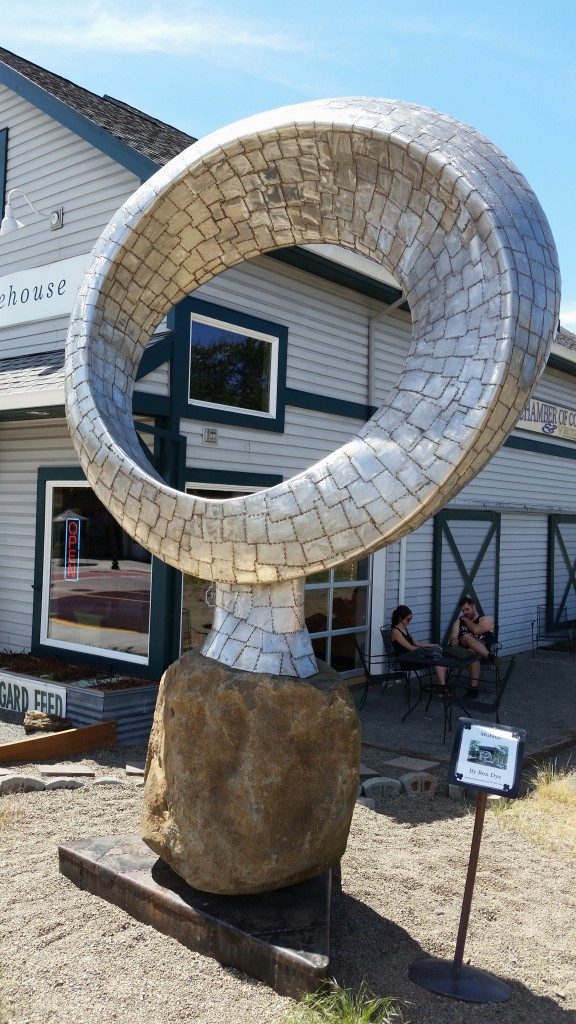 In 2015, the Tigard Downtown Alliance (TDA) received Mobius on loan from artist Ben Dye. It is currently placed outside of Symposium Coffeehouse. You can learn more about Ben Dye through his website.
We would like to purchase Mobius and he is offering our first piece of Public art (currently on loan) for a 40% discounted price. The Tigard Downtown Alliance (TDA) is raising funds through grants, business & property owners in Downtown, art lovers, as well as the community at large. To contribute to the purchase of Mobius, see the details below.
Currently Raised: $1,500
Needed Funds: $15,000
$2500 -Corporate Sponsor
$1000 – Art Advocate
$500 – Supporter
$250 – Patron
$100 – Palette
$50 – Friend of the Artist
$25 – Community Supporter
$10 – Art Lover
Contributions over $100 will be recognized on a stainless plaque.
Use the link below to donate!